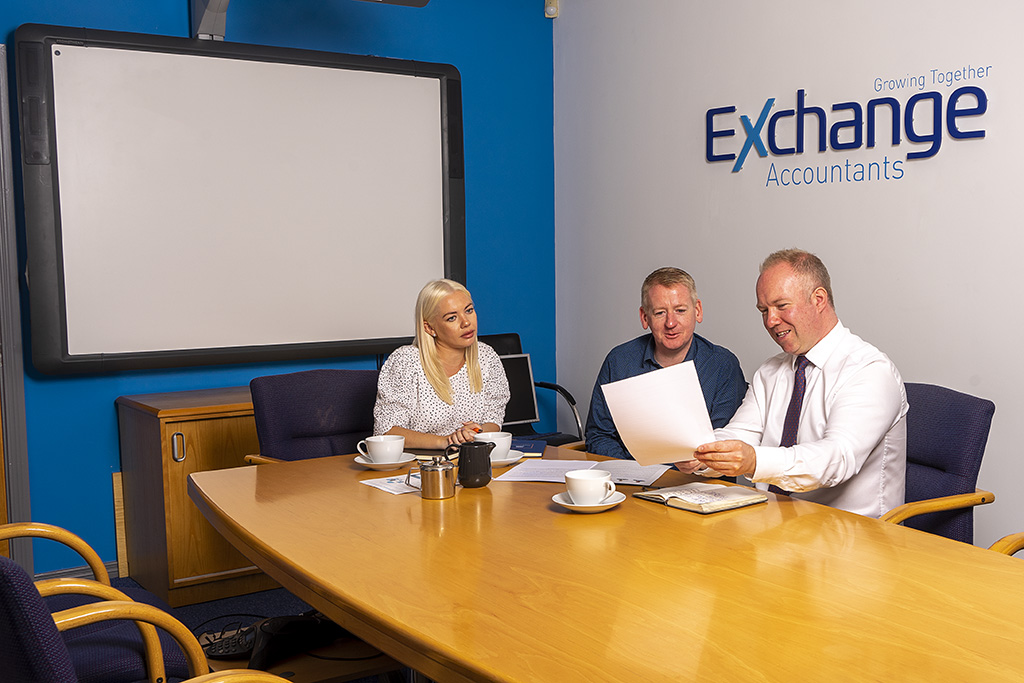 To say it's been a crazy few months is the understatement of the year.
The Coronavirus pandemic has wreaked havoc on people's lives and on businesses too.
The economy has been dealt some serious blows and we know that it's been a very difficult time for our clients, who span across so many different industry sectors.
Since the outbreak of COVID-19, we've been working around the clock and going the extra mile to advise clients and help them adapt their businesses in these exceptional circumstances and to avail of any Government support available to them.
Sadly, COVID-19 caused some of our clients' businesses to cease trade altogether, while others have had cash flow issues or concerns around staffing to contend with.
Hopefully, we're now over the worst and slowly getting back to some form of normality, albeit a 'new normal' which will take some getting used to for us all.
It won't be easy as we adapt to new and ever-changing health and safety guidelines and incorporate social distancing measures into our businesses, offices and our daily routines.
Our ways of working may never be the same again, but that's not all bad.
We know from our own experiences, and from talking to clients, that this crisis has forced companies to re-evaluate how they go about their day to day business and we are emerging from this much more flexible and, in some instances, more productive and efficient than before.
No need for out of office meetings when a phone conversation or Zoom video call will work.  Similarly, working from home can cut down on travel expenses and even office expenses.  Depending on family circumstances, distraction levels at home can be greater or less!
On the subject of saving time (and money!), I know a lot of clients still visit the office to leave in books and records such as bank statements and invoices.  In an increasingly digital age, this is now unnecessary and we would advise that digital bank statements should be downloaded from your internet banking and emailed to us.  Similarly, invoices should be scanned and emailed to us for processing (which is now perfectly acceptable to HMRC).  More information on data automation can be found HERE, or if you'd like to discuss this in more detail, then feel free as always to give us a call.
A spotlight has also been shone on how products are marketed and sold, with many companies turning to the internet due to the closure en masse of business premises and restrictions on direct physical selling.
Even the products we sell and the services we offer have changed as companies diversify and adapt to suit the situation and market demands.
It's definitely a 'new normal' and we should try to grab any positives that come with it.  The fittest will survive and come out stronger at the other side with creativity, innovation, and technology to the fore.
For myself and the whole team at Exchange Accountants, we feel like this is a fresh beginning and a new chapter in our development.
Following our merger with Fitzmaurice McConville & Co in September 2019, we are emerging from lockdown in our new headquarters at Oakmont House in Lisburn, now re branded and refurbished with the help of Exchange clients, including Refit NI, CD Electrical Services, SDE Painting & Decorating, CMM Plumbing, Robert Kirk Flooring, MG Cleaning Services, United Cleaning Services, Avenue Recycling, and Philip Beales (external painting).
In these times, we believe that it is important to stick together and support each other as much as possible.
This new era for Exchange is not just a result of physical change though.  Our business is now stronger and more robust than ever, with an added flexibility and mobility that has been put to the test in the most extreme of circumstances.
All of this is very important as digital and cloud accountancy comes increasingly to the fore – an area in which we have led the way for a number of years now, having become the first accountancy practice in Northern Ireland to be recognized as a Gold Partner with market-leading cloud accountancy software provider Xero.
Of course, it would be naïve to think that we're out of the woods just yet.  The economy has taken a tremendous hit across the board and I'm sure that there are many bumps on the road that lies ahead of us.
But, there is undoubtedly strength to be found in adversity and we hope this will ultimately benefit and add value to our clients and their businesses as we come out of this.
We look forward to welcoming you all to Oakmont House in due course and when it is safe to do so.
In the meantime, stay positive, adapt as best you can to the new world we are living in, and if you need any help in planning – or even just a sounding board to talk to – we are always here for you.
Keep safe.
Conor Walls BA (Hons) FCA