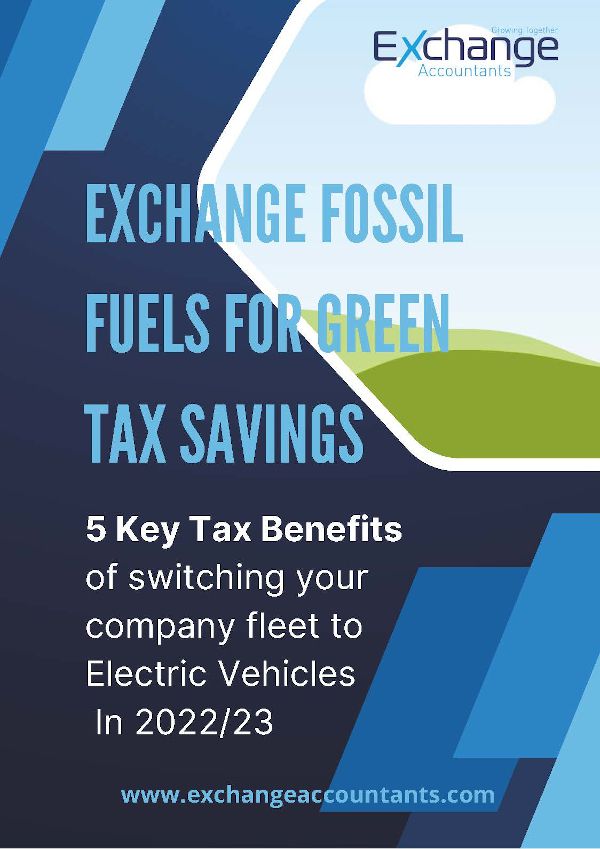 Download our FREE Exchange Fossil Fuels for Green Tax savings
Learn 5 Key Tax Benefits of switching your company fleet to Electric Vehicles in just 4 minutes by reading our guide. 
Fill in the form below and press SUBMIT to immediately access your copy of our guide. 
We hope you find this useful and if you would like to talk to us further please call us on 028 9263 4135.