Data Automation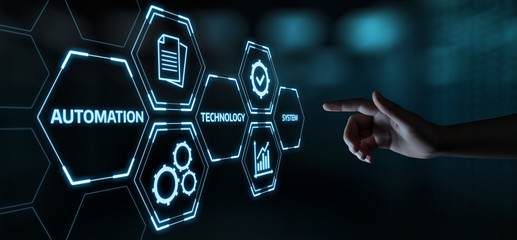 The word 'Automation' in today's climate can spark fear in the hearts of many in the business community, worried about the coming of a 'Rise of the Machines'-style reckoning with Artificial intelligence fueled robots poised to take their jobs and make their services redundant.
But Data Automation for bookkeepers and accountants can mean an escape from the drudgery of time-consuming manual postings to bookkeeping software.
The data entry process can be automated to repeatedly and accurately capture and process the relevant accounting information from invoices, receipts and expenses and then post it automatically to your bookkeeping software. A scanned copy of the invoice will then be maintained within the software for future reference.
What we will do for you
Review you current bookkeeping software to establish compatibility with data automation software
Review current scanning capability and if required recommend hardware upgrades (a top-rated scanner would cost around £350+VAT)
Review how your source invoices and receipts are received and processed and advise on a new capture and process routine.
Recommend, set up and configure a data automation account for your business and link to your bookkeeping software
Train your bookkeeping staff on the use of data automation software using your own purchase invoices
If you receive invoices and receipts by email review your email rules to automatically forward purchase invoices to the data automation software or bookkeeping software for processing
What you will be required to do
Pay for your use of the data automation software (either by buying credits in advance or paying as you go[1])
Commit to your bookkeeping staff being trained on the use of the automation software
Commit to following to ensuring any new procedures recommended are following by your bookkeeping staff  e.g. purchases scanned to on a regular basis (daily would be recommended)
Reconcile your supplier accounts on your bookkeeping software a regular basis
[1] Pricing depends on the number of invoices processed
The benefits to you

Save time by having your invoices and receipts processed automatically and consistently to your bookkeeping software
Reduces the risk of mis postings and errors in bookkeeping software
A digital copy of your purchase invoice will be stored within your accounting software (digital copies are now acceptable to HMRC)
Up to date and accurate data available on multiple devices