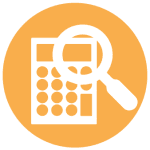 What is Forensic Accounting
Forensic Accounting is a specialism within accounting which can be used in all matters of disputes and investigations. 
We live in a more litigious world. Nearly 500,000 new businesses are formed each year, technology is flourishing at a faster rate than ever before and divorce rates are rising – these issues lay the foundation for the growing necessity of forensic accounting. While there are multitudes of explanations for why a person might need a forensic accountant, the following are the top reasons:
Business and/or employee fraud investigations
Share and Business Valuations during the sale of a business.
Business, Shareholder and/or partnership conflicts disputes
Matrimonial Marital disputes
Consequential loss claims, breach of contract claims and other contractual disputes.
Commercial insurance claims
Mergers and acquisitions
Loss assessments in personal injury claims
Class action litigation
Fraud and other financial irregularity investigations 
Contract claims
What Exchange Accountants Can Do for you
We offer a comprehensive range of Forensic Accounting services to help you achieve your desired outcome no matter what challenge you are presented with.
Our Director Conor Walls holds a Diploma in Forensic Accounting (with Distinction) and over the last decade has worked closely with a number of solicitors and other legal professionals on a wide range of matters and disputes which have required a the skills of a Forensic Accountant , such as; Forensic accounting utilises accounting, auditing and investigative skills to examine the finances of an individual or business. Combining accounting and analytical talents with financial proficiency and a strong moral compass, a forensic accountant plays a critical role in both litigation support and investigations.
CONTACT OUR EXPERT CONOR WALLS FOR A DISCOVERY CALL