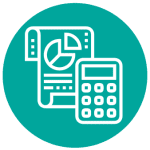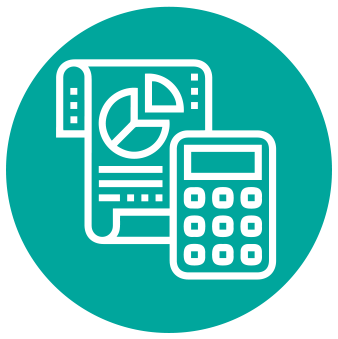 Accounts preparation refers to the process of preparing financial statements for a business or an organisation. Financial statements are the reports that summarise the financial transactions and performance of a company over a specific period. They include the profit & loss, balance sheet, and cash flow statement. We can manage the entire accounts preparation process, which involves recording all financial transactions of the business, such as:
Sales
Purchases
Bank transactions
Our accounting systems will generate reports and statements that are used to prepare financial statements. In turn, these statements provide insights into the financial health of a business, its profitability, liquidity, and solvency.
The accounts preparation process is critical to ensure that financial statements are accurate and comply with accounting standards and regulations.
It is also vital that the business keeps up to date with its compliance requirements and whether the business is a sole trader, partnership or limited company, we will ensure that the compliance deadlines set in legislation and administered by HMRC and/or Companies are met.
Why work with Exchange Accountants?
Working with us will provide you or your business with  a range of benefits.


Expert Advice: We are experts in accounts preparation, tax laws, and regulatory compliance, enabling us to prepare accurate and compliant financial statements and reports. This can help you avoid errors, omissions, and other issues that can result in penalties, fines, or legal disputes.


Valuable Insights: We provide valuable insights and guidance on accounts preparation, such as identifying areas for cost savings or revenue growth. This can help you make informed decisions to improve your financial performance.


Time Saving: We will save you time and effort, freeing you up to focus on your business. We will handle the time-consuming and complex tasks associated with accounts preparation, allowing you to concentrate on running and growing your businesses.


Strategic Partnership: We ensure our clients benefit from a long-term, strategic partnership that can evolve to meet your changing needs. Our mantra is 'let's grow together' and we are confident that we can provide ongoing support and guidance, helping you to navigate new challenges and opportunities as they arise.
Working with Exchange Accountants on accounts preparation will provide businesses and individuals with accurate, compliant financial statements and reports, valuable financial insights, time savings, and a long-term, strategic partnership.
To find out more you can: