Cloud Accounting and Bookkeeping Solutions with Xero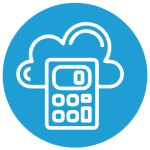 Efficient, Secure, and Streamlined Bookkeeping and Financial Management.
Are you tired of cumbersome spreadsheets and outdated accounting software?
Do you want to streamline your bookkeeping processes, eliminate paperwork and embrace the convenience of cloud accounting.
At Exchange Accountants, our comprehensive accountancy and bookkeeping services leverage cutting-edge cloud technology to revolutionise the way you manage your financial records.
Embrace the power of cloud accounting and bookkeeping with Xero and revolutionise the way you manage your finances. Our team of experts is here to guide you through the seamless transition to modern and efficient cloud-based accounting.
Why Choose Cloud Accounting and Bookkeeping with Xero?
Accessibility and Convenience
Say goodbye to traditional manual bookkeeping and piles of paperwork. With cloud accounting, your financial data is securely stored in the cloud, accessible anytime, anywhere and on any device with an internet connection. Access and manage your books with ease, whether you're in the office, on the go, or working remotely.
Real-time Financial Insights
Cloud accounting provides you with real-time access to your financial information. Stay up to date on your cash flow, track income and expenses, and monitor financial performance effortlessly. Instant visibility into your financials empowers you to make informed decisions and stay in control of your business finances.
Automation Simplifies Your Workflow
Cloud accounting automates many manual bookkeeping tasks, saving you time and reducing the chance of errors. Bank feeds, automatic transaction categorisation and recurring invoices are just a few examples of how automation simplifies your workflow. Spend less time on data entry and more time focusing on growing your business.
Collaborate seamlessly with us in real-time. Cloud accounting platforms allow for secure data sharing, document uploads and instant communication. Say goodbye to emailing and posting spreadsheets back and forth—work together with your financial team efficiently and effectively.
Integration with Business Tools
Cloud accounting integrates seamlessly with a wide range of business applications. From payment gateways and point-of-sale systems to inventory management and customer relationship management tools, the integration possibilities are endless. Create an integrated ecosystem that streamlines your operations and eliminates data silos.
Enhanced Security and Data Protection:
With Xero, your financial data is protected by advanced security measures. Xero utilises bank-level encryption and robust authentication protocols, ensuring that your information remains secure. Rest easy knowing that your sensitive financial data is safe in the cloud.
Xero is suitable for businesses of all sizes, whether you're a solopreneur, a small business, or a growing enterprise. It grows with you, offering scalable features and pricing plans
We have partnered with Xero (www.xero.com), the leading global cloud accounting platform. Xero offers an intuitive and user-friendly interface, making it easy for businesses to adopt and use. It also seamlessly integrates with various apps and add-ons, ensuring that all aspects of your business processes, not just bookkeeping and accounting, work together seamlessly in the cloud.
In fact, Xero has surpassed traditional desktop bookkeeping software solutions in terms of the number of subscribers in the UK. This trend is expected to continue growing in the coming months and years.
As the first company in Ireland, both North and South, to achieve Gold Partner status with Xero, we are the leading local experts in Xero implementation and support. We are well-equipped to guide you through a smooth transition into the cloud and ensure that you make the most of the powerful features and benefits that Xero offers. Read more about our Partner Status Here
Embrace the future of accounting and bookkeeping with cloud technology and Xero. Let us be your trusted partner on this transformative journey, providing you with the expertise and support you need to thrive in the digital age.
Why Choose Us as Your Cloud Accounting and Bookkeeping Partner?
At Exchange Accountants we are passionate about helping businesses like yours harness the full potential of cloud accounting with Xero. Here's why we stand out:
Expertise and Experience: Our team of skilled accountants and qualified bookkeepers are Xero-certified professionals with extensive experience in implementing and optimising cloud accounting solutions. We are knowledgeable in various cloud accounting platforms, including Xero, QuickBooks Online, and more. We have a deep understanding of Xero's capabilities and you can trust us to set up and customise your cloud accounting system to meet your unique business needs.


Accuracy and Compliance: We adhere to strict accounting standards and ensure accurate record-keeping, providing you with reliable financial data. We stay updated with the latest regulations and best practices, ensuring compliance and peace of mind.


Tailored Solutions: We understand that every business is unique. Our bookkeeping services are customised to fit your specific requirements. Whether you need assistance with bank reconciliations, accounts payable and receivable, payroll processing, or financial reporting, we've got you covered.


Data Security and Confidentiality: Your financial data is treated with the utmost confidentiality and secured using industry-leading measures. Our commitment to data security means that your information remains safe and protected.


Reliable, Personalised Support: We believe in building strong relationships with our clients. We take the time to understand your unique business needs, challenges and goals. Our team provides personalised support, guidance and training to ensure you maximise the benefits of Xero's cloud accounting. Our team is readily available to answer your questions, address your concerns and provide guidance when you need it. We are invested in your success and will go the extra mile to support your financial goals.


Comprehensive Services: We offer a wide range of services to support your financial management needs, including setup and implementation of Xero, bookkeeping, financial analysis, tax preparation, payroll processing and business advisory. We are your one-stop solution for all your cloud accounting requirements.
Embrace the power of cloud accounting with Xero and experience a new level of financial management efficiency, collaboration and insight. We are here to guide you through this transformation and help you unlock the full potential of cloud accounting.
TAKE THE LEAP INTO CLOUD TODAY!